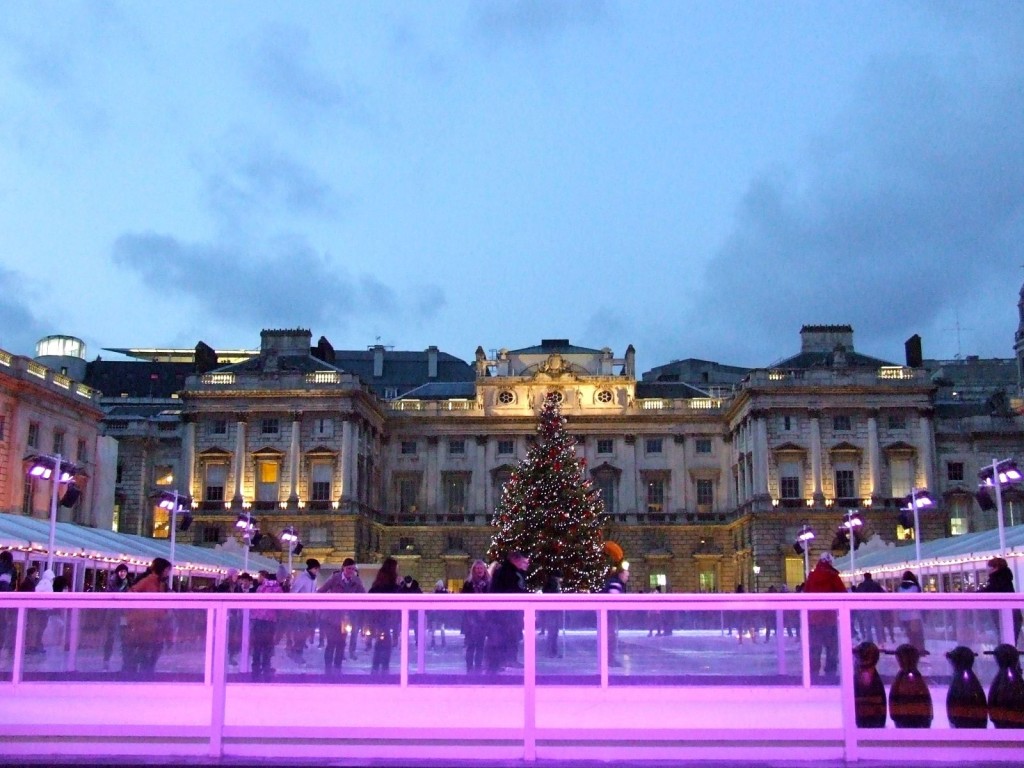 It is coming slowly, the Christmas feeling. I think having this overseas trip wedged in the first weekend of the month didn't help. We had to put up our tree right after Thanksgiving, when I am not quite on board yet with the Christmas, and then the usual process of letting the holiday sparkles crystallize throughout my brain was interrupted by the travel. And truly, nothing kills Christmas cheer like airport holiday decor—all those big dull plastic ornaments and industrial-strength swags of greenery and lights. Nothing should twinkle at O'Hare, ever. Efficient blinking only, please, so everyone can get wherever the hell they're going.
I thought my spirit would improve once we were in England, since as far as I'm concerned, that is where all the Christmas comes from—all the ancient traditions and the greenery and the Dickens. And most of the songs, except for the German hymns and that one by Mariah Carey.  It's just the essence: London is to Christmas as Vegas is to Liberace. And yet as I looked at the lights decorating Regent Street and Covent Garden and Somerset House, I felt only the slightest twinge; I could tell that my Christmas receptors weren't really humming yet. Maybe it was the low-level exhaustion, or the low-level anxiety, or maybe I was trying to reconcile everything with the olde gas-lit cobblestoned Christmas London in my head. I don't know. But somehow it's lovely now as I remember it and look back at the photos.
I think the Christmasy feeling has something to do with an altered experience of time and space. To drive down a street at night with all the houses lit up feels a bit like your life has cracked open; you were just going home but then suddenly the world is all Candy Cane Lane crazy, and you're okay with it. The windows of your days fog up and everything becomes a benevolent blur for awhile. On my commute home last night, finally, I could feel it starting to happen—the night slowing down and beginning to glow a certain way, burning over my memory with the merry little Christmas now.